What contributions/tithing can do!!
Whether it's a penny or $100, all of it goes to serve GOD. Helping others in our community or the world is difficult without generous and obedient givers in the body of Christ.
Here are some of the wonderful and loving ways your tithes and participation in outreach ministry programs have achieve.
Godley ISD Weekend Food Bags
Will you help? There is a Weekend Children's Feeding Program for 87 students in need at Godley ISD. Donated food items are picked up from our church each Thursday to be distributed by the school counselors to qualifying children on Fridays. This ensures the children have something to eat during the weekend. All should be items a child can open and eat without adult assistance.
This is a weekend Children's Feeding Program & is a separate program from the Ministerial Alliance Food Pantry at First Baptist Church.
Needed Items: ****no peanut butter, please****
Mac & Cheese Cups
100% Juice boxes
shelf stable milk
fruit cups
applesauce cups
canned pastas
cheese & crackers
granola bars
pop tarts
oatmeal
individual cereal boxes
breakfast bars
ramen noodles
canned soups
plastic sacks
Church Projectors and New Screens
Thank you so much, church family, for your generosity and patience. The projectors have been installed!! In addition, there are now upgraded projector screens. These are especially made for viewing indoors with optimal viewing on the sanctuary ground floor. It was a fun and challenging project. Hopefully, everyone is enjoying the new views!
WILL YOU HELP GET A NEW SIGN?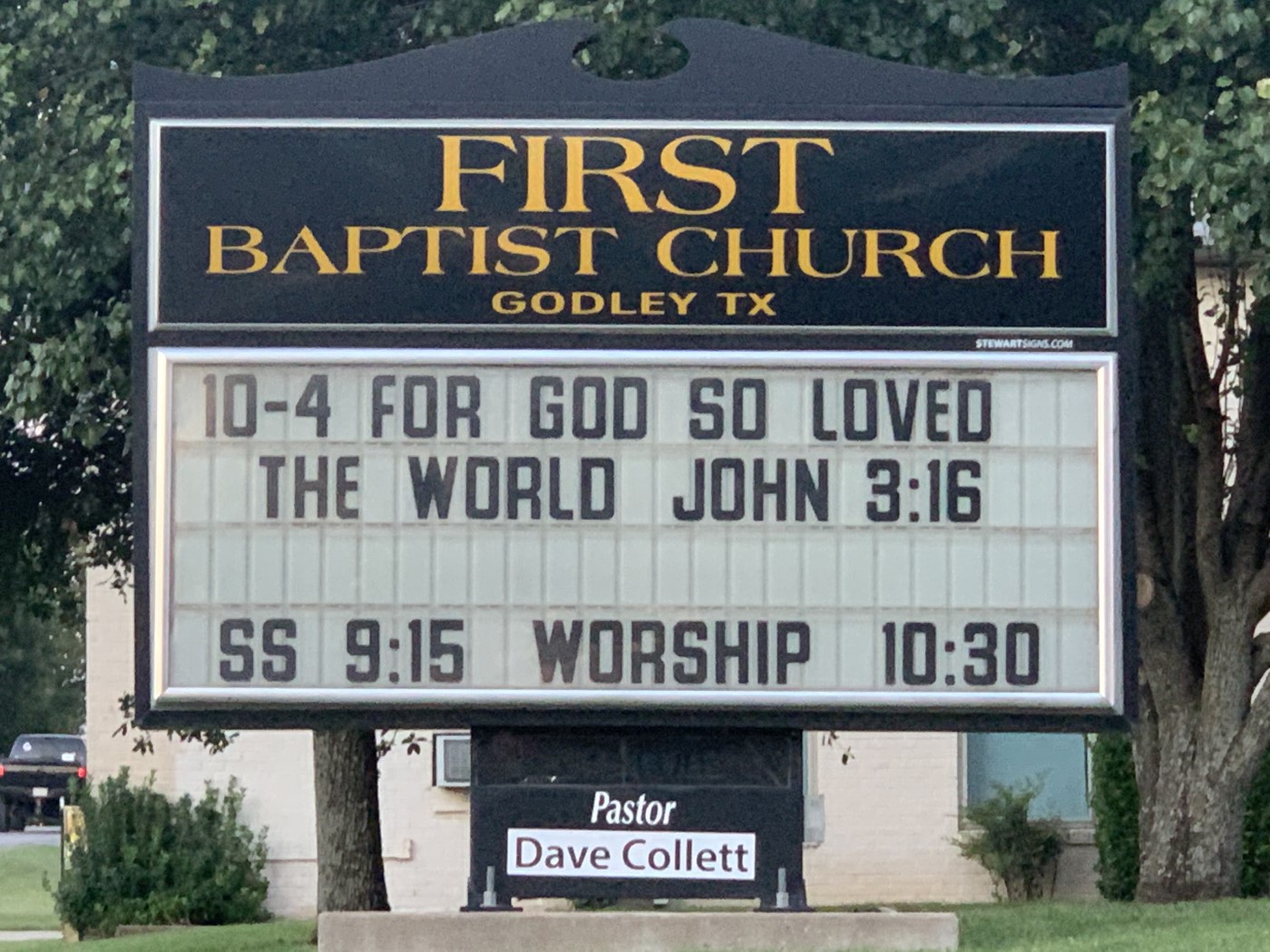 Our location, on a busy highway & across from a city park, provides a unique opportunity to reach the many new residents of Godley. The days when the whole town knew about First Baptist Godley are no longer the case. WITH YOUR HELP, we can purchase an electronic, digital, motion, LED sign to reach out to our community with the good news of Jesus Christ & the many events happening at First Baptist Godley. Would you pray about it & help as God leads you? When donating, simply put "New Sign" on your envelope or in comments online.
MARY HILL DAVIS
Missions! Missions! Missions!
Thank You so much church family!! Your generosity is amazing!
CHURCH GOAL : $2,000.00
CURRENT TOTAL: $2,157.00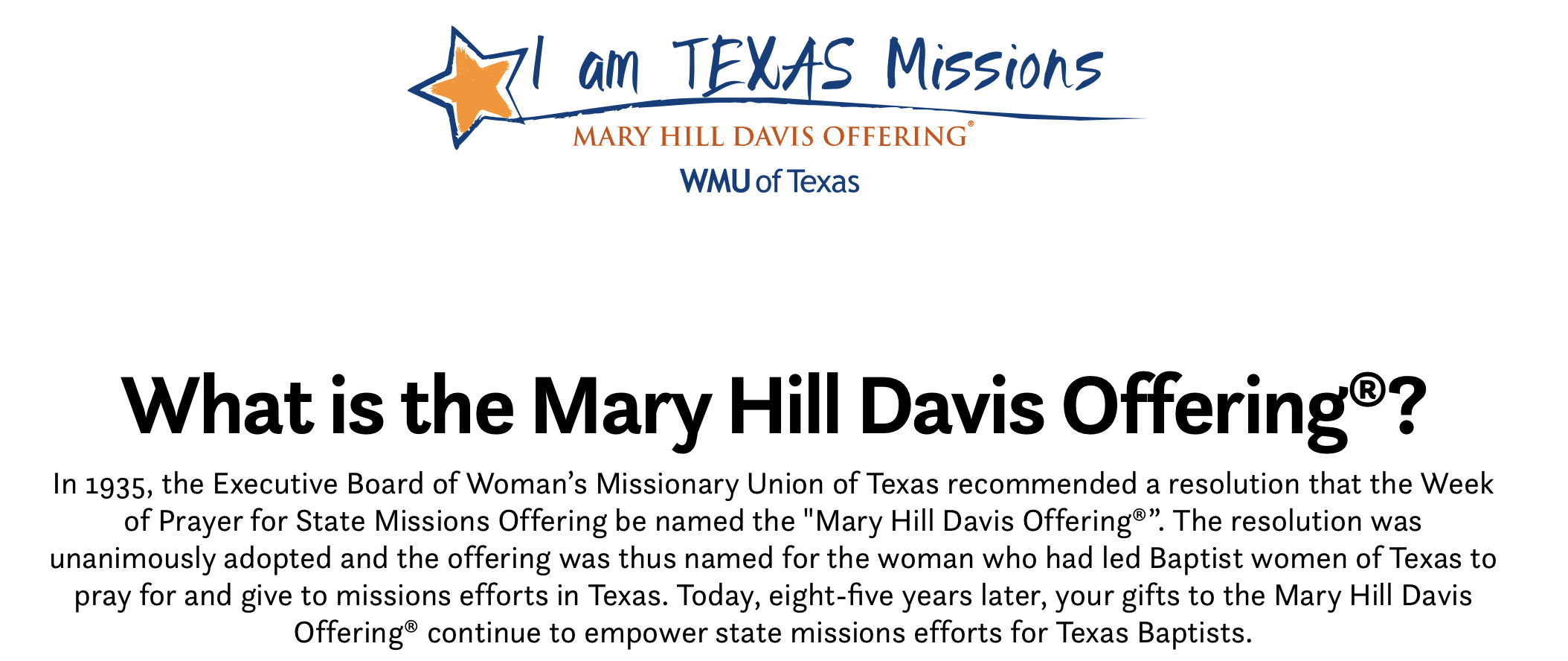 UPCOMING GIVING OPPORTUNITY: Lotttie Moon